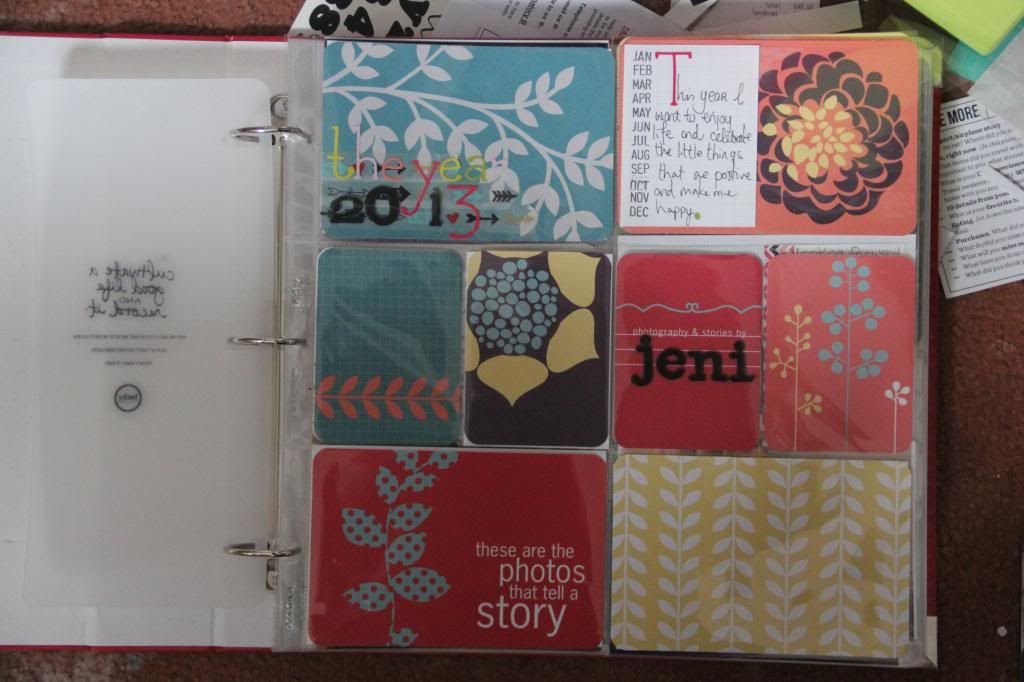 My title page for Project Life. This is the first year that I've done
Project Life
. I've been looking at other peoples Project Life in 2012 and I am excited about doing this.I just need to add a couple photographs.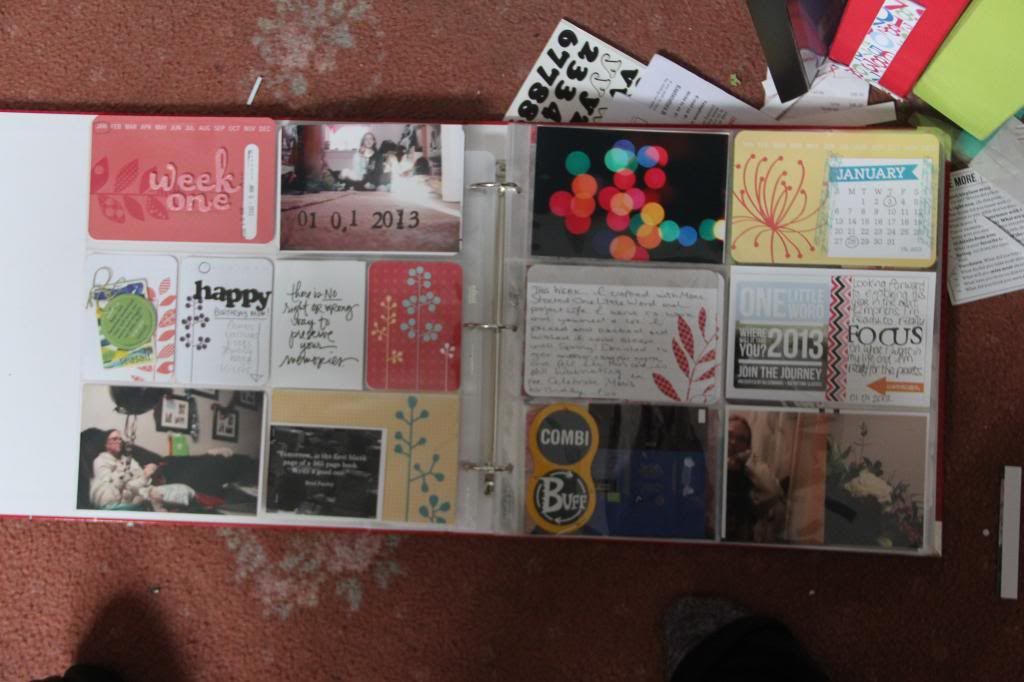 Week One.
Christmas lights and One Little Word.
This week I had to think of what to include... not much is happening right now so I listed all the clothes that I wear to work (thermals, extra socks, fleeces etc) and plan on doing another one like this in Summer.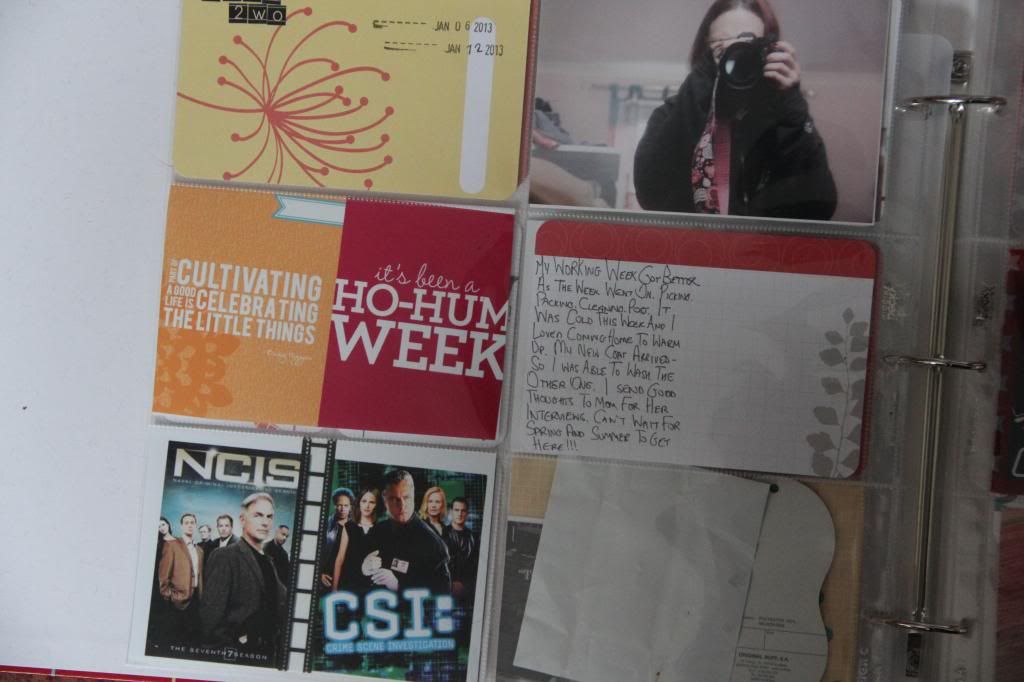 We watched NCIS and CSI a few times. I just need to add an 'art' card in the bottom right corner - haven't got any inspiration right now.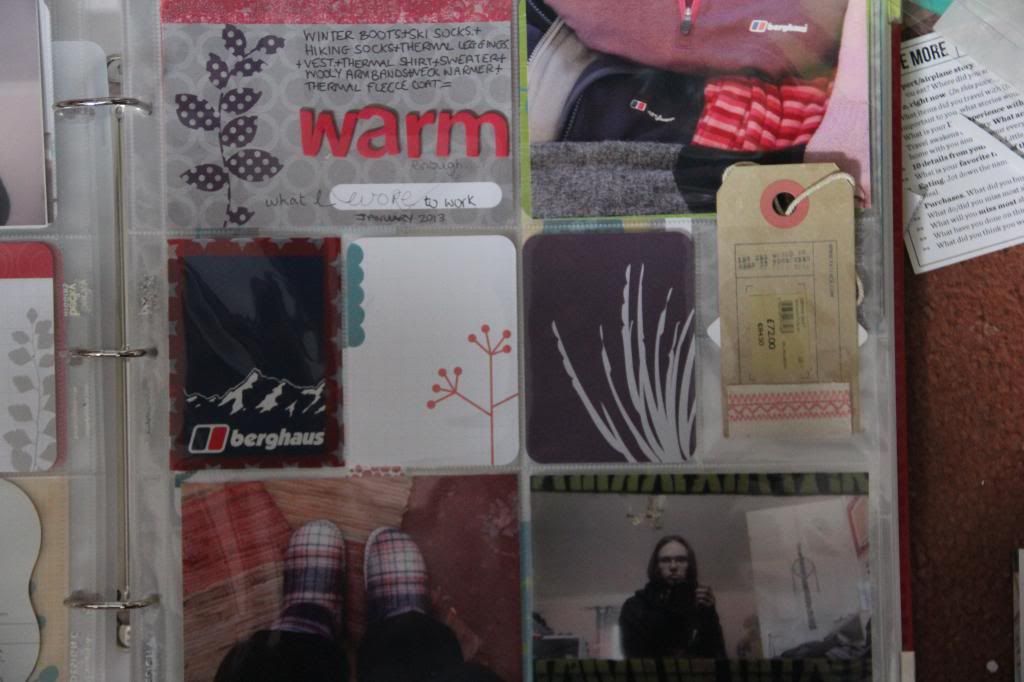 Looking forward to documenting more. I am printing out digital cards to use in the pockets and am planning on having all these in a box for easy access. Maybe I will make a box for the cards instead of searching for a plastic box the right size....