I am loving December Daily but I'm trying not too overthink anything and not to make it look like last years. Since we have the same decorations and do the same things day after day I'm trying to make it interesting and different!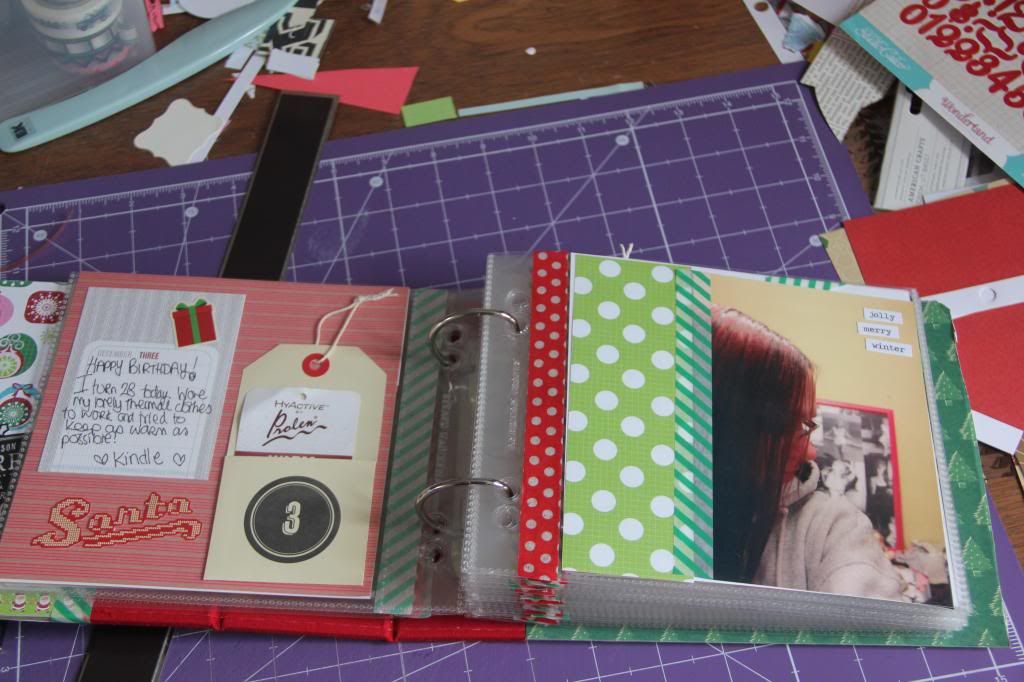 Day 3 Happy Birthday to ME!!!!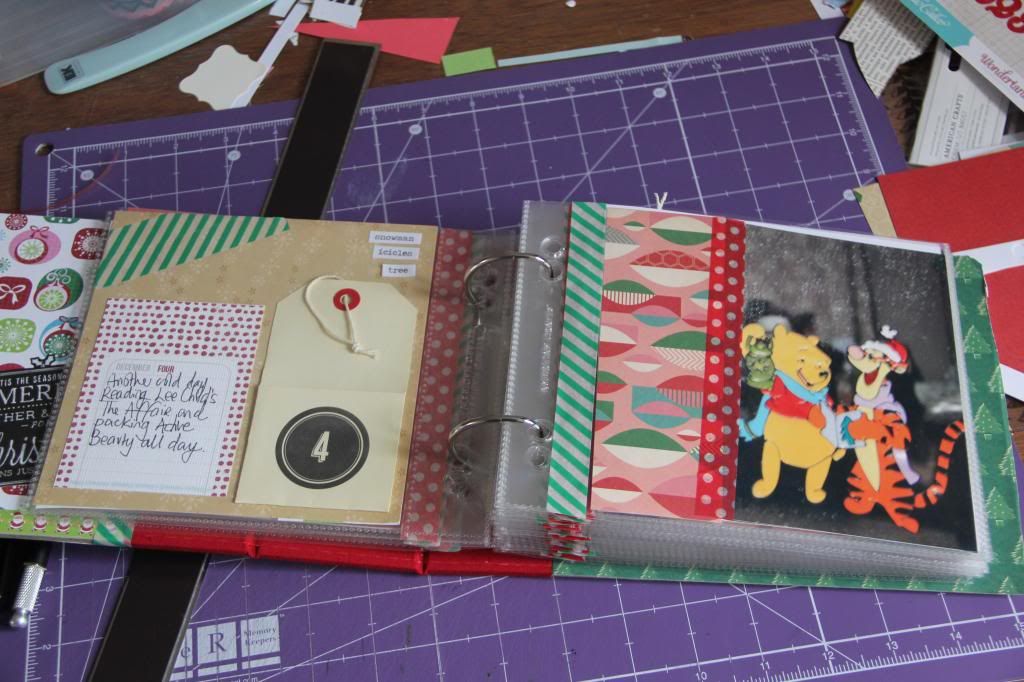 Day 4 (Other than writing that its cold and I want to stay home all snug and warm I don't know what to write....)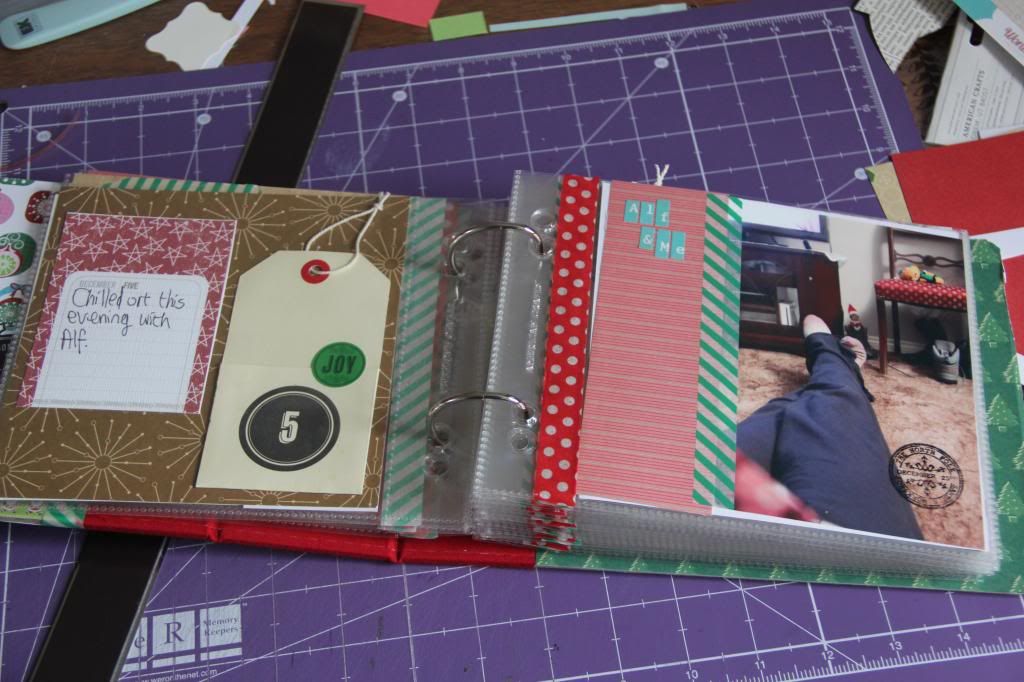 Day 5 Spotted Alf (Elf on the shelf) sitting in my Mom's boot.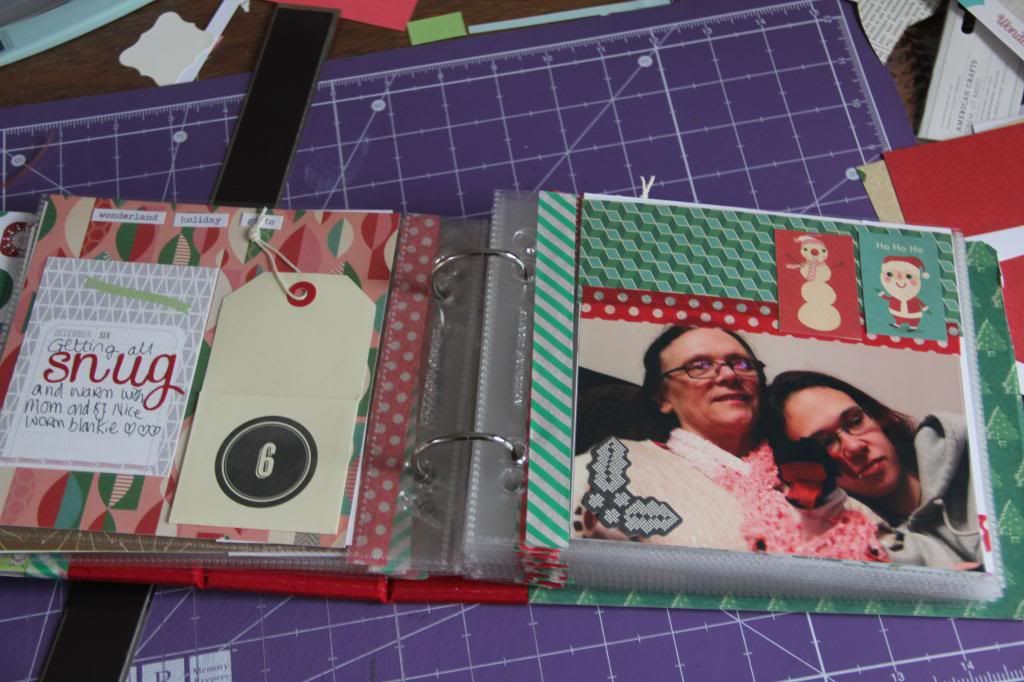 Day 6. All day while I was shivering at work I was dreaming on snuggling under our nice red blankie!
Day 7 Lists and dates.